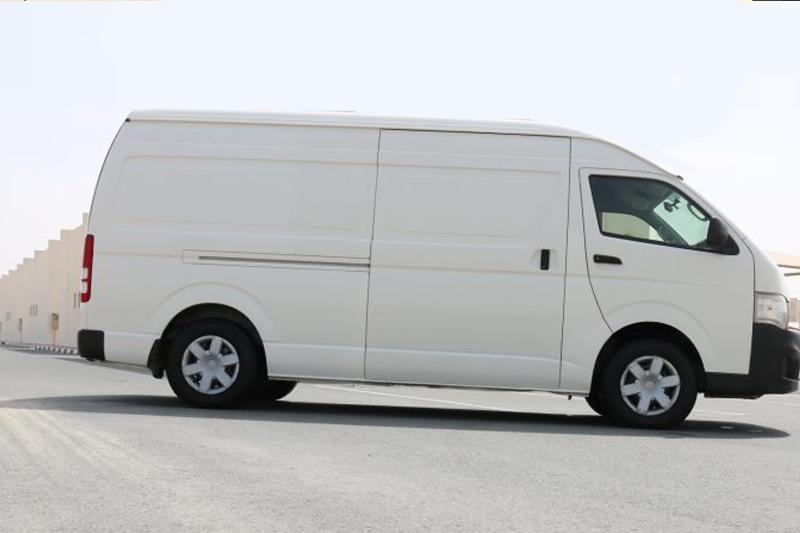 14, 15 seater van for rent in dubais
Are you searching for a 14 seater van rental Sharjah service to travel comfortably with your group? If so, CarLift can effectively meet your needs. We have several 14 and 15 seater vans in our inventory. These kinds of vans are a perfect option for groups and necessary luggage can be also accommodated easily. Arrive at your destination with complete style and comfort. Our 14 seater van rental Sharjah service can be used for wedding transport, picnic transport, city sightseeing transport, family transport, long-distance trips, etc.

Travelling in a group along with a driver is a great choice. Whether you are on a short-trip or a long-distance trip, just book a 15 seater van for rent in Dubai. It is an affordable and smart choice. A high-roof, spacious van has some additional space for miscellaneous luggage.

We understand the stress that comes while searching for a transport. CarLift can make it easy for you to travel with complete comfort, even in groups. Feel free to contact us for booking a 15-seater van. Enjoy sightseeing and outings with complete comfort. Contact us to grab the best deals. We are committed to meet all the needs of the travellers in the perfect manner and provide vans at the most affordable rent.

Easily book a 14 or 15 seater van according to your requirement. You can fully trust the CarLift to reach the targeted destination in a comfortable manner. We serve our valued customers in the perfect manner. We also serve big passenger groups and provide vehicles for corporate tours. If you are looking for a 15 seater van for rent in Dubai, just approach CarLift.
ETA Star House Building 1st Floor #18
Salah Al Din Street Opp Reef Mall Dubai
+971-4 886 4957
+971-4 606 7918
+971-508769403
info@nasirnaiktransport.com